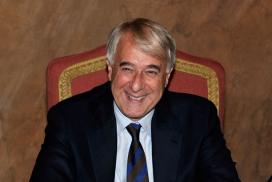 During a meeting occurred in the Catholic University of Milan, mayor Giuliano Pisapia affirmed that Milan will be the city from which italy's economic recovery will start again.
"Milan will put its extraordinary potentialities at Italy disposal, with the aim to catch the signals of economic recovery"; Pisapia said.
"To increase our economy it is necessary to improve the resources of local administrations. The government could favour economic recovery renewing fiscal and administrative laws. We need to reform our laws to permit honest companies to grow and to punish the firms that practise unfair competition", Pisapia added.